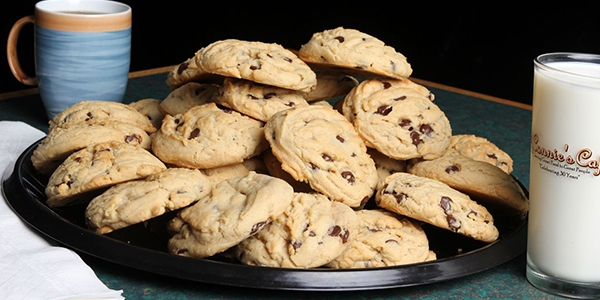 Connie's Café is a well-loved and cherished locally and family owned restaurant. We specialize in baking fresh recipes that have been passed down through the family. A favorite by our guests is our "Jumbo" scratch made cinnamon rolls. Connie's Café has not always been the full service restaurant and bakery we are today, but with a lot of dedication and community support we have been able to serve the Ossineke area for over 35 years.
The Connie's Café story begins in 1980, when current owner, Connie (Aube) Stephan opened an ice cream parlor known as "Ice Cream Express". Looking back on the old days, we will always remember our first customer, Grandpa "Cliff" Crevier. Throughout the early years of the business, Connie managed to stay very busy with her new endeavor. Between the Putt-Putt golf course, the Ice Skating Rink and the hand car wash service the business soon became well known to many in the community.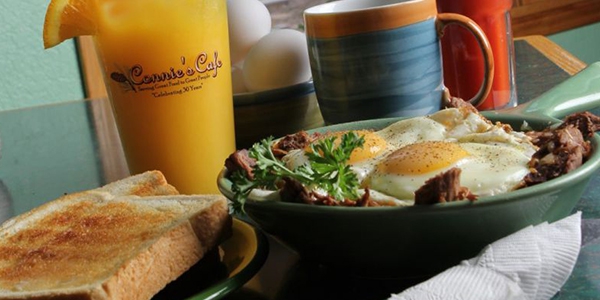 Within a few years of opening, Connie expanded her food offerings to a full breakfast, lunch and dinner menu. It was during this time that the "scratch" made bread was first offered and shortly after that came the famous "Jumbo" cinnamon rolls. The addition of these menu items fueled a rapid growth in business, and even more additions were made. Our name went from the "Ice Cream Express" to the "Express Restaurant" in 1987 to better fit the business as it evolved. In 1989 we shifted gears again and changed the name to "Connie's Café". It was during this time in our history that we made the decision to close down our dinner hours and spend more time with our young growing children at home. However, as the years passed, our children grew up, and we decided to once again open up for Friday night dinner. So, from that change in operating hours, we began our "Famous Friday Night Fish Fry" of which still is the only night we are open for business today.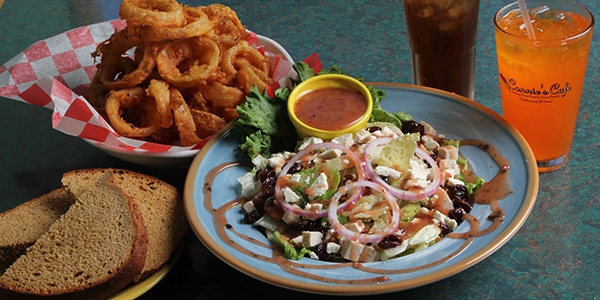 On the early evening of September 16, 2003 Connie tragically received a call that the restaurant was on fire. Being self-insured at that time, we did not know if Connie's Café would ever serve another guest again. After clearing the fire damage, all that stood was the four outside walls and floor. It was then that the community, local business owners, employees, family, customers and friends came to us and began the incredible story and resolve to build the business once again. Believe it or not, we were open again for business on November 1st, 2003. An incredible 44 day time period from fire to finish accomplishment by all those who helped. We are forever grateful to all who helped during this critical time. We can't thank them enough for the support, hard-labor, and love that was given to us during this difficult time.
As we have seen the years come and go, we know that our success has been due to the incredible community we serve. To our parents, sisters, brothers, sons, nieces, nephews, past and current employees, and valued loyal customers – we thank you! Because of you we are able to celebrate over 35 plus great years of being in business. Whether you're new to Connie's Café, or are a long-time loyal customer, we as always, look forward to serving you.